It hasn't even been a day since Donald Trump officially declared his plan to decertify the Iran Deal, and already he (and the United States, as a whole) are feeling the backlash. The most notable critic of dumb Donny's decision to decertify the deal is Iranian President, Hassan Rouhani.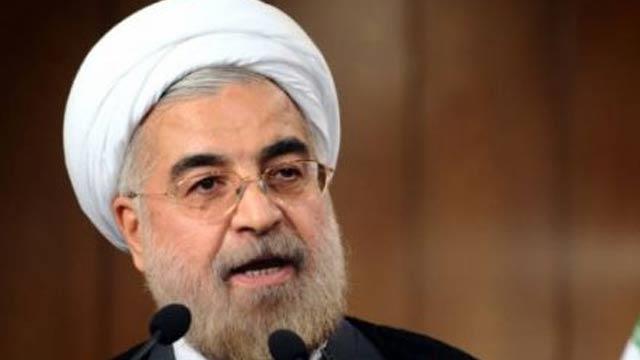 On Friday, he made an impassioned speech publicly denouncing Donald Trump's intentions. "The great nation of Iran saw tonight once again that America took a hostile position against an international deal. Once again, the [European Union] also took a firm position against the United States. America is now more than ever isolated," Rouhani proclaimed in his address.
He went on to say that the U.S. has ruined it's credibility amongst the global leaders of the world. And added, "We will not expect anything else from you from now on. With your incorrect words, you made us more united than ever."
Donald Trump needs to realize just what he's doing. He's not only ruining America, he's potentially on the verge of bringing the entire world to an end. If we don't impeach him soon – it may be too late.
What did you think about this story? Please do not hesitate to share your thoughts, feelings and opinions with us in the comment section.